Our sponsor this week is Make It Crafty.   The prize this week is a $20 store credit!
THE CHALLENGE
Our challenge this week is autumn colors.  You can check out the DT's challenge projects in the gallery.  Be sure to leave them some love!
MiC WEEKLY PRIZE
All entries using a Make it Crafty image will go into the extra draw for a chance to win two single MiC digi stamps!  This prize does not include collections.
GUEST DESIGNERS
Please welcome our guest designers this week – Sandie and Karina.  We're welcoming Sandie back.  Here's her fabulous card:
A little bit about Karina:
1.When did you start crafting and what made you start?  I do crafts already since I can remember.  I had my first rubber stamp in my hands almost 20 years ago.  But started crafting with them regularly and intense about two years ago and LOVE it.  I really could sit in my craftroom each day of the week and create for hours if I could :o)
2.What's your favourite colouring medium?  Distress Inks and Copics, depends on the image.
3. Where do you craft?  In my craft room or together with my sister and a neighbor in my sister's studio each Wednesday afternoon…love those days!!
4.What is your favourite MIC image/s?  I love the houses and backgrounds, but all of them are so lovely.  I have so much fun playing with them.
5.Do you have a favourite type/style of card that you like to make?  Yep, I love to make Vintage/Shabby Chic style cards.  I also love shaped cards and have fun trying out new things now and then.
Here's Karina's fabulous card for this week's challenge.
TIPS AND TRICK 
As with the spring colors challenge, I don't have tips and tricks for you, but I do have inspiration photos.  Remember, it doesn't have to be an autumn themed card, just colored with autumn colors.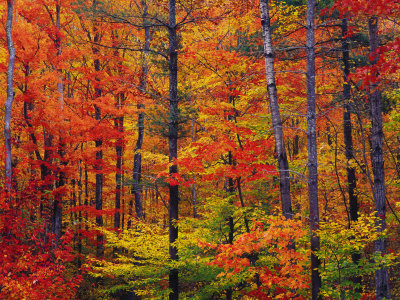 SPRING COLORS WINNERS AND TOP 3
Make It Crafty is sponsoring this week.  Zoe is offering the winner a $20 store credit!  The winner is…Cheryl1st!  Please Contact Us to claim your prize.
We had several entries with Make It Crafty images.  The winner of two digis of their choice is…AerynKelly13!  Please choose 2 single digis (no sets, please!) and  Contact Us to claim your prize.
 Top 3
Please claim your badge in the sidebar.
scrapgirl4
majohnson68
Nerdette Stephanie
THINGS TO KNOW
All entries should be submitted by Wednesday, March 7th midday QLD Australia time.  All entries must be posted in the gallery to be eligible for prizes and Top Three.  Entries can be submitted up until you can no longer see the gallery available!  At this time the gallery is hidden so the team can place their votes for the top 3!
If you have trouble uploading your photo, reduce the size of your image to 600px wide or high.  If you are unsure how to do this, uploading your photo to your blog and then saving it again from your blog will automatically resize the image for you.  You may find these directions helpful:  http://www.4shared.com/document/8oDMazGe/upload_to_gallery.html
If you're still having problems, please contact us so we can help.
This is a colouring challenge. You don't need to make a full card/project.  You can submit a coloured image ONLY!  You can use ANY colouring medium – markers, pencils, paints, finger paint and even electronic computer colouring!  YOU MUST have coloured the image YOURSELF.
MOST IMPORTANT
Have fun, experiment and enjoy the challenge!
Happy Colouring!
The Colour Addicts